My kittens. Recap:Born June 15th (these pictures are from June 29th through July 4th, so they're two to two and a half weeks old in them_. Litter of five. Mother is the stray we fell in love with, before we realized she was pregnant. Now we're in love with six cats, lol. We're keeping one baby. Just one.



semi-synchronized kitty exercises. And strrrrretch!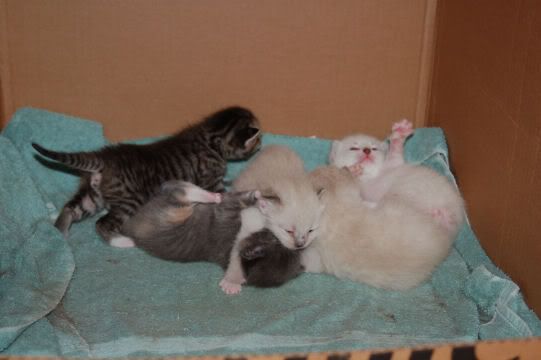 KITTEN PILE!



*smooches*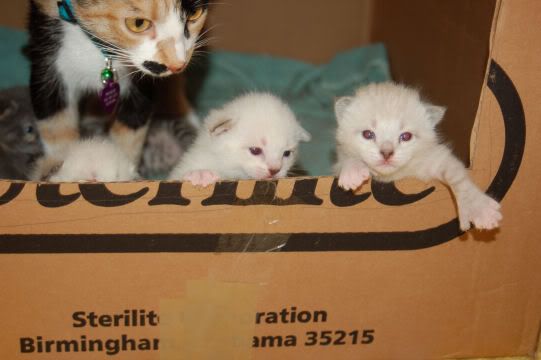 "We wanna get ooooout!"



Sweet sleepy lump.



"Make. My. Day."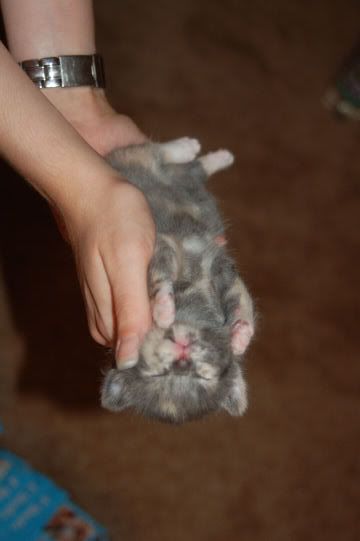 We're not sure this is even a cat. She's part gremlin, we think.



"Lick me there one more time, and I'll rip your ear off. I swear."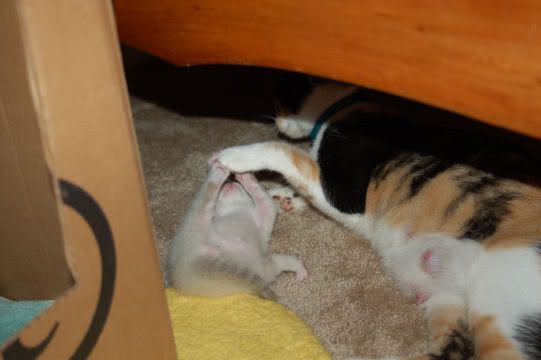 "Wow, mommy... that's a nice hand you got there. Mind if I bat it around a bit?"



sad pouty "nobody loves me!" look.



What's that saying...? Sisters by chance, friends by choice...?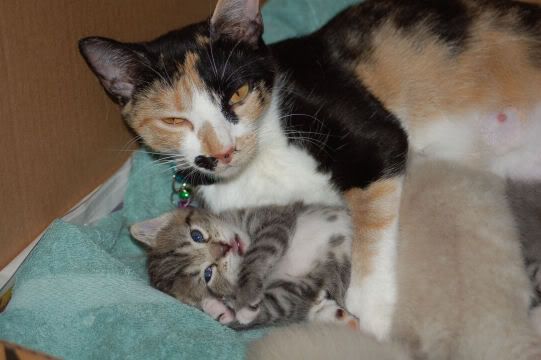 Some special Mommy-Gypsy bonding time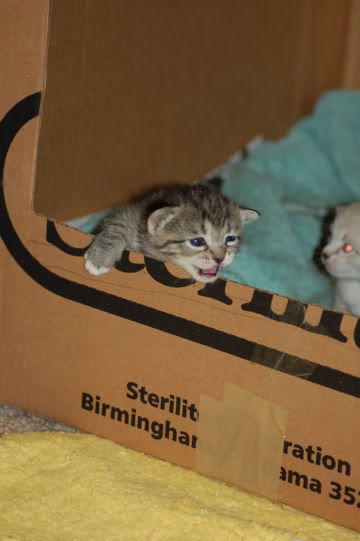 Let. Me. Out.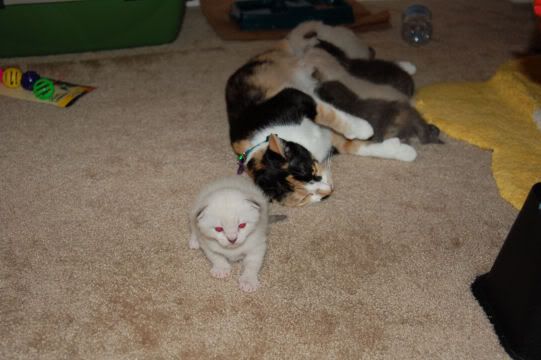 Boy baby sat all alone while his sisters all ate.



The best way to sleep. Ever.



Wrestlin' with mommy



"Mom... I think you accidently ate my face..."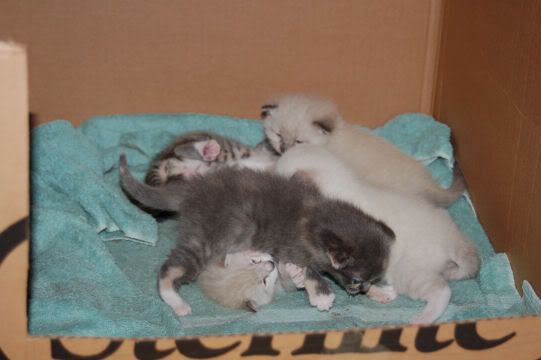 Kitten piles = love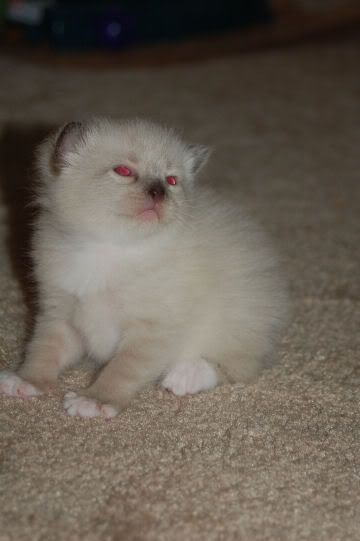 I am Siamese, if you please...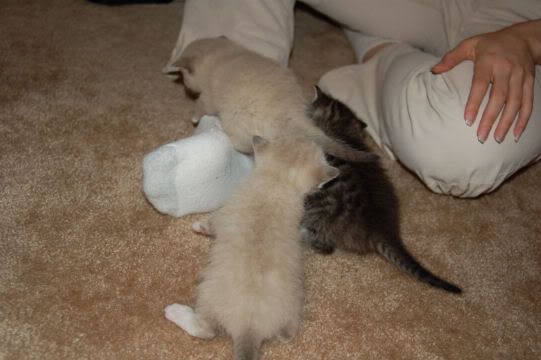 Discovering people feet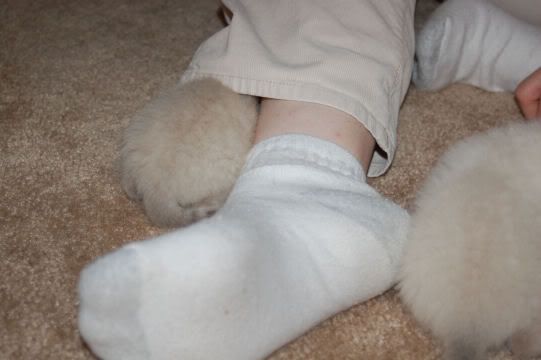 "Oooh! Mommy'll never find me in HERE!"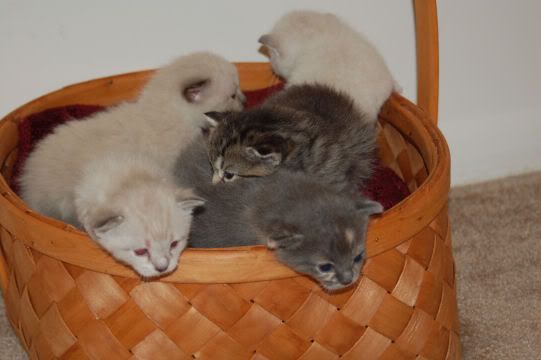 A tisket, a tasket, five kitties in a basket!