These are of my boy Rocky (actually, at the time these were taken his name was Neville, but now he's Rocky). Last year we had like 3 hurricans hit us in a row (I live in Florida) and sometime in the middle of that his mother had kittens and abandoned. I used to work at Petsmart and one night a man came in with this little guy saying if nobody took him home that night he would bring him to the pound. Well I couldn't let that happen, he was only a few weeks old! So I took him home and had to do the whole wake-up-every-2-hours-to-bottle-feed thing that I'm sure a fair few of you here have experienced. It was totally and completely worth it, of course, because in the end my moms boyfriend decided we could keep him (the catch being he could stay if he could rename him..hence the change.)

But now what you all really want: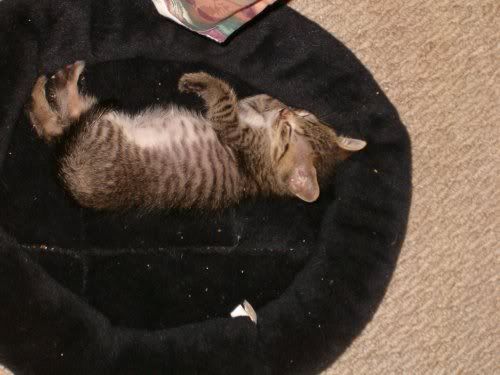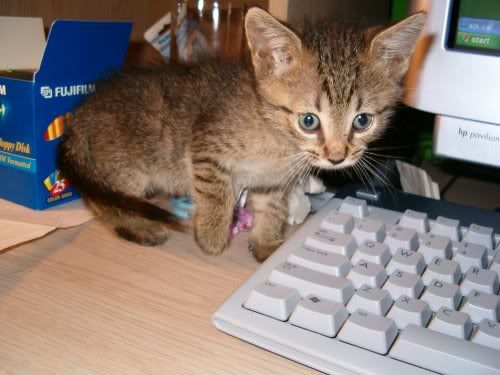 He wanted to help carve the pumpkin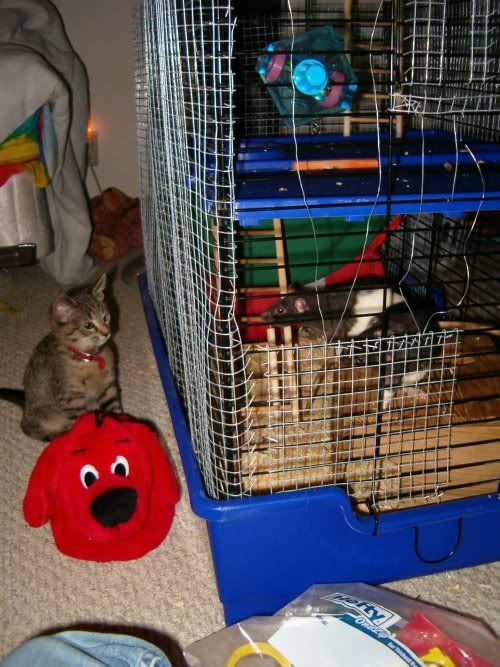 "Rats? What are rats?"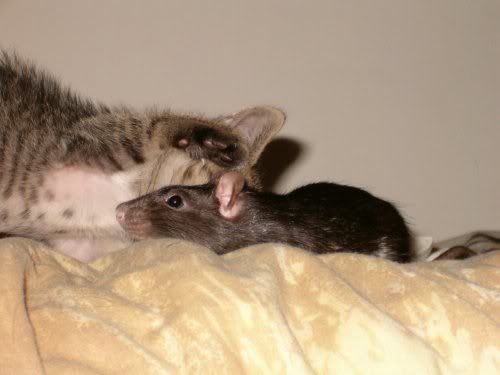 Making friends with one of the rats, Dippit, who was also a baby when this was taken.